Board
Officers
Laurel Saltzman President
JuliAnn Geldner V. P. Fundraising
Gerry Clemons V. P. Membership
Jay Michaels V.P. Building & Administration
Courtenay Harris- Black V. P. Education & Youth
Jill Dempsey Secretary
Ed Schmitt Treasurer
Ed Sachs Gabbai
Peter Norlander V.P. Programming
Board Members
| | |
| --- | --- |
| Phyllis Baren | Haran Rashes |
| Michael Bass | George Srajer |
| Norma Berlin | Sara Stern |
| Moselle Brotman | Mike Weinstein |
| John Donlon | Sue May Wilde |
| Courtney Harris-Black | Barb Yong |
| Ted Lawrence | Mary Zavett |
| Yakira Levi | Michael Zmora |
| Shirley Lieb | |
Board Bios
Laurel Saltzman, President
Laurel and her husband, Peter, both native Chicagoans, have been members of Har Zion since 1997. They have 3 children who all attended preschool, Camp Zion, religious school, and became b'nai mitzvah at Har Zion. Laurel has served on the Har Zion Board of Directors multiple times. She is a past co-chair, for many years, of Adult Ed, and continues to teach the Hebrew Crash Course, which she has been doing for nearly 20 years. Laurel is a Realtor at Gagliardo Realty Associates in River Forest. Laurel can be emailed at president@wsthz.org.
Jay Michaels, VP of Building & Administration
Jay is a recent transplant to River Forest. He has 2 children, 15 & 13 who live with their mother in Michigan, but come to visit often. He has traveled and lived in over 10 cities, always affiliating with a conservative congregation. Jay has been actively engaged in the many communities he has lived in, serving on boards and various committees. He is currently a management consultant and prepares morning minyan breakfast and other congregational meals when he is in town.
Jay can be contacted at events@wsthz.org.
Gerry Clemons V.P. of Membership
Gerry can be emailed at membership@wsthz.org
Gerry Clemons and his wife, Allyn, have been members of WSTHZ since 2003. Their twins, Girard and Rivah, attended religious school at the synagogue and became b'nai mitzvah in 2007. Allyn is a past board member. Gerry serves as Head Usher during High Holidays and is currently on the Membership Committee. Gerry is a freelance copywriter and creative director in the advertising and digital marketing field. He can be reached at gerryclemons@hotmail.com.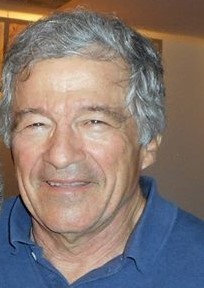 Ed Schmitt, Treasurer
He and his wife, Linda, are long term members of WSTHZ. Their three kids got their Jewish education at WSTHZ; Linda is a retired CPS teacher, and Ed a semi-retired business person. He is also involved in various civic organizations including Visit Oak Park.
Phyllis Baren: My husband's family joined WSTHZ in 1949 when they moved to Oak Park. My husband and I, along with our 2 daughters, joined WSTHZ when we moved to Elmwood Park in 1961. We soon had 4 daughters and grew out of our Elmwood Park house. In 1968 we bought a house in Oak Park. At the time my older three daughters were in WSTHZ's Religious School and my youngest was in WSTHZ's Nursery school. In 1970 we finally had a SON. Our family was complete!!! I am very proud to say that all 5 of my children had their Bat and Bar Mitzvahs at WSTHZ.
As soon as I joined WSTHZ I met women and their families who became my friends. We all had the same goals for raising our children as Jews. I became active in the Sisterhood and served on its Board of Directors. For many years I was a member of both the Board of Directors and the Executive Board of WSTHZ. I started to volunteer at what was then the Portes Gift Shop and after a few years I became its Chairman. I am now very happy to be back serving on WSTHZ's Board of Directors
I have had many honors given to me by WSTHZ. In 1986 my husband and I were honored at the Annual Dinner Dance. The dance was held at the Westin Hotel on Michigan Blvd. in Chicago and we were "Roasted" in a program given by several of our friends. In the year 2000 I was honored at a pre Selihot Service Social Hour. I was over whelmed by the nice words said about me. In 2006 my dear friends Hai and Carol Solomon funded the naming of the gift shop "The Phyllis Baren Gift Shop". It was a tremendous honor and took place at a lovely Brunch held on June 25. Every time I walk through WSTHZ's foyer I am grateful that Hai and Carol made it possible to give the gift shop my name.
Along with the many pleasant memories I also have sad memories. Both of my parents, Sam and Blanche Kaplan, my 6 year old grandson Leon Skowronski and my husband Sheldon Baren have all had their funerals at WSTHZ. The funerals were dignified and the perfect way to say good bye to my loved ones.
WSTHZ is my "Home Away from Home". I feel happy every time I walk in the door.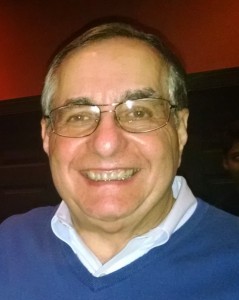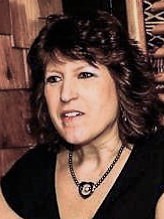 NOT A BOARD MEMBER ... AND CRITICAL TO OUR CONGREGATION
Ed Sachs, Gabbai
Ed Sachs and his wife, Judy Grobe Sachs, have been members of WSTHZ for over 30 years. Ed is a past president of WSTHZ and a member of the Religious Life Committee. He is also the Recording Secretary for the Midwest Region of the Federation of Jewish Men's Clubs (FJMC).
Mon, November 18 2019 20 Cheshvan 5780