Board
Officers
Laurel Saltzmen President
Joey Gartner V.P. Education & Youth
Juli Ann Geldner V. P. Fundraising
Patty Feierberg V.P. Membership
Jacob Lessem V.P. Programming
Ed Schmitt Treasurer
Ed Sachs Gabbai
Board Members
| | |
| --- | --- |
| Phyllis Baren | Jacob Lessem |
| Michael Bass | Yakira Levi |
| Joshua Brookes | Barry Newman |
| Moselle Brotman | Rachel Niewoehner |
| Marshall Brown | Ed Sachs |
| Gerry Clemons | Ed Schmitt |
| Patricia Feierberg | Ellen Shorser |
| Scott Frankel | George Srajer |
| Joey Gartner | Sara Stern |
| Amy Guralnick | Sandy Taylor |
| Cindy Klein-Banai | Paul Wolfman |
| Yannek Leiderman | Barb Yong |
| | Jim Zucker |
Board Bios
Laurel Saltzman, President
Ted Lawrence, V.P. Education & Youth
Ted has been a member of West Suburban Temple Har Zion for many years and celebrated his adult bar mitzvah at the temple. He is a retired high school administrator and with his wife, Myra, enjoys visiting their son, daughter-in-law and grandchildren in London. Ted can be emailed at education@wsthz.org
Vafa Shayani, V.P Fundraising
Vafa and his wife, Liz, moved to Chicago area in 1996 and joined Har Zion 13 years ago when their children were old enough to attend religious school. Joseph and Danielle had their b'nai mitzvah at Har Zion and have remained involved with USY activities at WSTHZ. Vafa was Board President, an officer of the congregation (V.P. of Membership), and the past president of the Men's Club. In the absence of local relatives, the Shayanis consider WSTHZ members their extended family. Vafa can be emailed at donate@wsthz.org
Peter Landau, V.P. Membership
Peter and his family have been members since they moved to Oak Park in 2006. Peter is the owner of Harmony Technologies, a computer consulting firm in Chicago. His wife Aileen is currently our Preschool Administrator. Daughters Bess and Caitlin are graduates of our religious school and have been very involved in USY. Son Henry is currently in third grade. The family enjoys involvement in many aspects of the WSTHZ community. Peter can be emailed at membership@wsthz.org
Carol Flank , V.P. Programming
Carol has been a member of WSTHZ since 1978. She has taught primary classes in our Koven Religious School, served on the school committee and is the school secretary. Carol is an active member of WSTHZ Sisterhood. Now retired from teaching high school special education classes, Carol enjoys visiting her daughter, son-in-law and granddaughter in Denver. Carol can be emailed at events@wsthz.org.
Robert E. Henkin, MD, Treasurer
Bob was born in Pittsburgh Pennsylvania in 1942. He attended undergraduate school at New York University and graduated from New York University Medical School. Dr. Henkin and his wife came to Chicago in 1970 from New York. Subsequently children Gregory, Joshua and Stephen were born here in Chicago. Dr. Henkin was director of nuclear medicine at Loyola University medical Center in Maywood for 30 years. Between 1999 and 2001 he was chairman of radiology at the same institution. Dr. Henkin is currently retired and devotes his time to not-for-profit groups. Dr. Henkin joined West Suburban Temple in 1977. He was previously a member of the Board of Directors in the mid-1980s. All three of his children were b'nai mitzvah at West Suburban Temple. "I look forward to my service on the Board and the opportunity to continue to contribute to this great institution which has meant so much to me."
Ed Sachs, Gabbai
Ed Sachs and his wife, Judy Grobe Sachs, have been members of WSTHZ for over 30 years. Ed is a past president of WSTHZ and a member of the Religious Life Committee. He is also the Recording Secretary for the Midwest Region of the Federation of Jewish Men's Clubs (FJMC).
Phyllis Baren: My husband's family joined WSTHZ in 1949 when they moved to Oak Park. My husband and I, along with our 2 daughters, joined WSTHZ when we moved to Elmwood Park in 1961. We soon had 4 daughters and grew out of our Elmwood Park house. In 1968 we bought a house in Oak Park. At the time my older three daughters were in WSTHZ's Religious School and my youngest was in WSTHZ's Nursery school. In 1970 we finally had a SON. Our family was complete!!! I am very proud to say that all 5 of my children had their Bat and Bar Mitzvahs at WSTHZ.
As soon as I joined WSTHZ I met women and their families who became my friends. We all had the same goals for raising our children as Jews. I became active in the Sisterhood and served on its Board of Directors. For many years I was a member of both the Board of Directors and the Executive Board of WSTHZ. I started to volunteer at what was then the Portes Gift Shop and after a few years I became its Chairman. I am now very happy to be back serving on WSTHZ's Board of Directors
I have had many honors given to me by WSTHZ. In 1986 my husband and I were honored at the Annual Dinner Dance. The dance was held at the Westin Hotel on Michigan Blvd. in Chicago and we were "Roasted" in a program given by several of our friends. In the year 2000 I was honored at a pre Selihot Service Social Hour. I was over whelmed by the nice words said about me. In 2006 my dear friends Hai and Carol Solomon funded the naming of the gift shop "The Phyllis Baren Gift Shop". It was a tremendous honor and took place at a lovely Brunch held on June 25. Every time I walk through WSTHZ's foyer I am grateful that Hai and Carol made it possible to give the gift shop my name.
Along with the many pleasant memories I also have sad memories. Both of my parents, Sam and Blanche Kaplan, my 6 year old grandson Leon Skowronski and my husband Sheldon Baren have all had their funerals at WSTHZ. The funerals were dignified and the perfect way to say good bye to my loved ones.
WSTHZ is my "Home Away from Home". I feel happy every time I walk in the door.
Joshua Brookes and his wife, Laura, have been members of WSTHZ since 2007. Joshua grew up in Maryland, and moved to Chicago in the late 1990s. He and his wife moved to Oak Park in 2006 and soon thereafter joined WSTHZ, where their sons have attended preschool and religious school. Joshua works in information technology, as a Systems Architect for a company in downtown Chicago.
Gerry Clemons and his wife, Allyn, have been members of WSTHZ since 2003. Their twins, Girard and Rivah, attended religious school at the synagogue and became b'nai mitzvah in 2007. Allyn is a past board member. Gerry serves as Head Usher during High Holidays and is currently on the Membership Committee. Gerry is a freelance copywriter and creative director in the advertising and digital marketing field. He can be reached at gerryclemons@hotmail.com.
Amy Guralnick and her husband, Giovanni Giannotti, have been members of WSTHZ for 8 years as a couple, but Amy has been a lifelong member (daughter to Henry and Sally Guralnick). Amy has 2 daughters: Sasha who attended the Pre-School at WSTHZ and Beila who plans to attend Littlest Learners March of 2014. Amy is a physician at the University of Chicago Hospital in the section of Pulmonary and Critical Care.
Cindy Klein-Banai grew up "reformed" in Urbana. After college she made Aliyah. After 10 years, she and her husband, Effie, and two oldest daughters moved to the United States. Their youngest daughter was born in Urbana. They have lived in Oak Park and been WSTHZ members for 17 years. Cindy is Associate Chancellor for Sustainability at University of Illinois Chicago and hopes she can bring her experience in advancing sustainability to our synagogue during her second time serving on the board.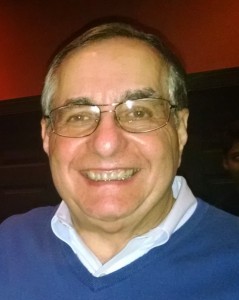 Barry Newman and his wife, Linda, live in Woodridge, IL. They were married at WSTHZ in 1969, and both daughters, Lisa and Lori, were Bat Mitzvah'ed and married at WSTHZ, with 4 grandchildren as "icing on the cake". Barry has over 40 years of senior Human Resources experience, working at Synergy, a Professional Employer Organization for over 20 years.
Ed Schmitt and his wife, Linda, are long term members of WSTHZ. Their three kids got their Jewish education at WSTHZ; Linda is a retired CPS teacher, and Ed a semi-retired business person. He is also involved in various civic organizations including Visit Oak Park.
Rachel Niewoehner is a litigation partner in the Chicago office of the law firm Sidley Austin LLP. She works primarily on shareholder, securities, ERISA and consumer class action cases and maintains a commitment to pro bono work. She is a member of the Board of Directors of the Better Government Association, President of the Chicago Council of Lawyers and Commissioner on the Cook County Commission on Human Rights. Rachel received her undergraduate degree from the University of Michigan and her law degree from Harvard Law School. Rachel and her husband, Chris, have two sons, Ben and Ethan, who attend Koven Religious School. Rachel is a parent leader of our Junior Congregation services.
Ellen Shorser and her husband, Bradley, joined West Suburban Temple when they moved to River Forest in 1992. Ellen and their son, Isaac, attended the Mom and Tot program at our shul where Isaac went on to preschool, Camp Zion and the Koven Religious School and celebrated his Bar Mitzvah. Ellen served on the preschool board and is currently a member of the Religious Life Committee.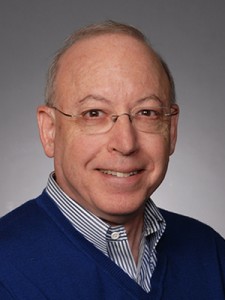 Paul Wolfman and his wife, Judy, have been active WSTHZ members for 35 years during which time their three daughters all attended the Hebrew School and celebrated their b'nai mitzvah. Paul served as WSTHZ President from 1993-1996, is on the Board of Governors and has served in many Temple positions, including the Endowment Committee. Paul has also served on the Board of Jewish Education of Metropolitan Chicago, and was a founding board member of the Community Foundation for Jewish Education. He is a former trustee of the Foundation for Health Enhancement and also served as an officer and board member of the OPRF High School Board of Education. Paul is a practicing attorney. Judy is a physician/radiologist serving as Section Director of the Lynn Sage Comprehensive Breast Center at Northwestern Hospital.
Jim Zucker and his wife, Joy, have been members of WSTHZ since 2000. They have two children, who became b'nai mitzvah at WSTHZ, continue to attend Koven Religious School and are involved in WSUSY. Jim was a member of the board of directors for four years, V.P. of Building & Administration, and he chaired the WSTHZ Religious Life Committee. Jim is a Technical Account Manager and Senior Systems Engineer for Information Builders, which delivers business intelligence, integration in data integrity solutions.
Sun, January 21 2018 5 Shevat 5778